FOIL TUNNEL Garden, Greenhouse
width: 283 cm, length: 627 cm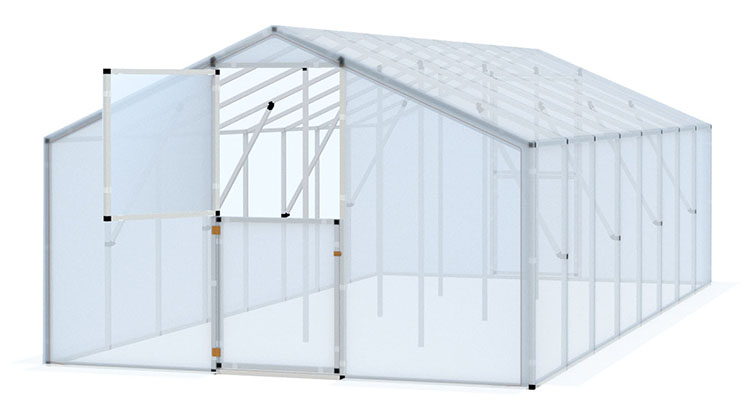 Why are you buying a solid product?
A model characterized by a small size intended for growing plants in home gardens. By using brackets this tunnel is very stable and durable. The simple modular design makes folding this tunnel a pleasure and the time spent erecting the structure is just 20 minutes.
The tunnel has doors on both sides of the tunnel, which allows proper ventilation of our crops.
The product has been completely

manufactured in European Union

, all its elements are available in the continuous sale offer. Connectors, foil, profiles and other accessories.
The construction is made of very strong UV-resistant PVC material.
10 reasons why you should choose our tunnel
strong and durable construction made of thick PVC profile up to 1.5mm
used UV-4 MARMA film with UV stabilization - 3 layers with a reinforcing layer
a large apron to dig into the ground you can be sure that the tunnel will never be blown away by the wind
tunnel made of the highest quality materials you can be sure that your organic crops are grown in the best conditions for them
product completely made in European Union
very dense modular solution constituting a solid and compact construction,
main foil with welded cord and fronts always cut on dimension without unnecessary cutting and machining only simple assembly
tunnel height 200cm at the top and the side wall 136cm
comfortable door on two sides of the tunnel divided into 2 parts
always access to spare parts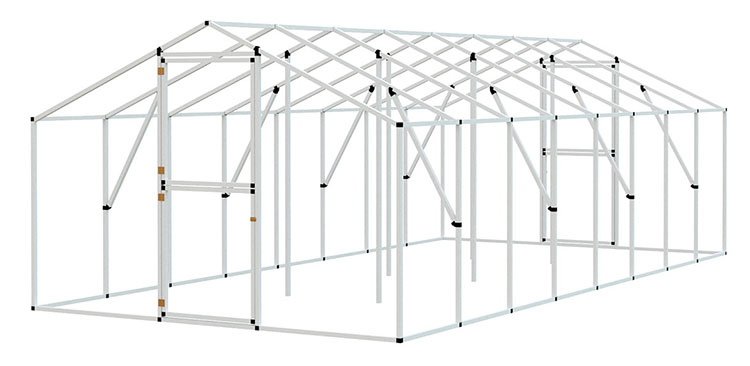 Solid and durable profile with a thickness of up to 1.5mm
The 30x30 profile with a wall thickness of up to 1.5mm is stiff and very durable. Contains UV and UD additives. Thanks to the highest quality of materials used, the structure will serve us for many years.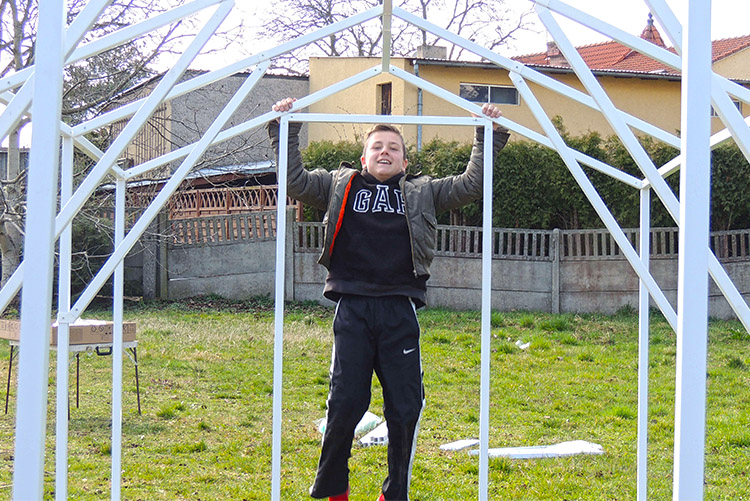 Door on both sides of the tunnel
The use of door openings on both sides of the tunnel correctly affects ventilation and humidity or temperature regulation.
Densely ribbed construction made of durable PVC, resistant to weather conditions and solar radiation. Thanks to this, the material does not crumble, does not lose its properties and, most importantly, does not corrode.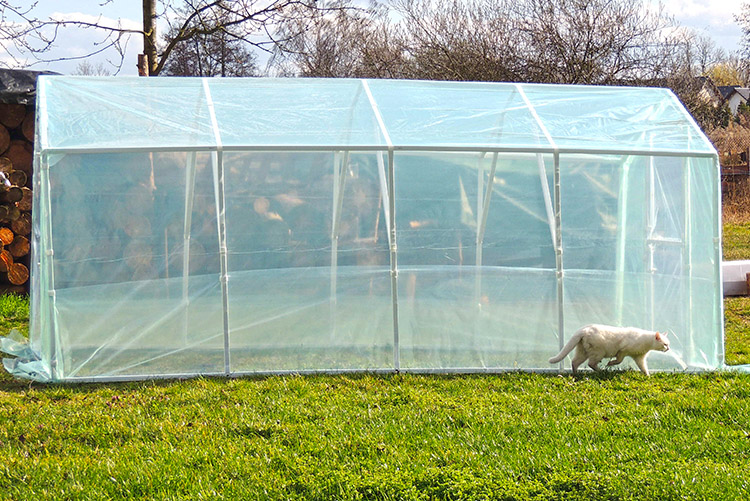 Durable reinforced quick connectors
The tunnel structure is connected by means of very solid and durable quick couplings.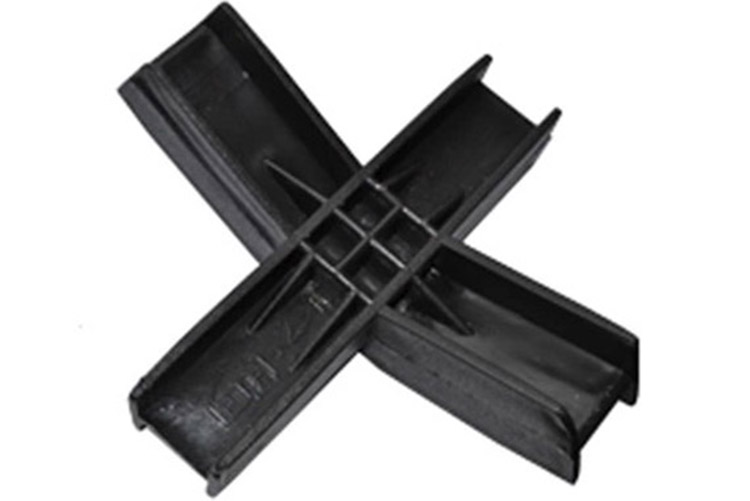 The height of the side wall is 136cm. This allows you to move freely and perform daily tasks in the tunnel. And thanks to the straight side wall, we don't lose space and we can make the most of the tunnel's surface.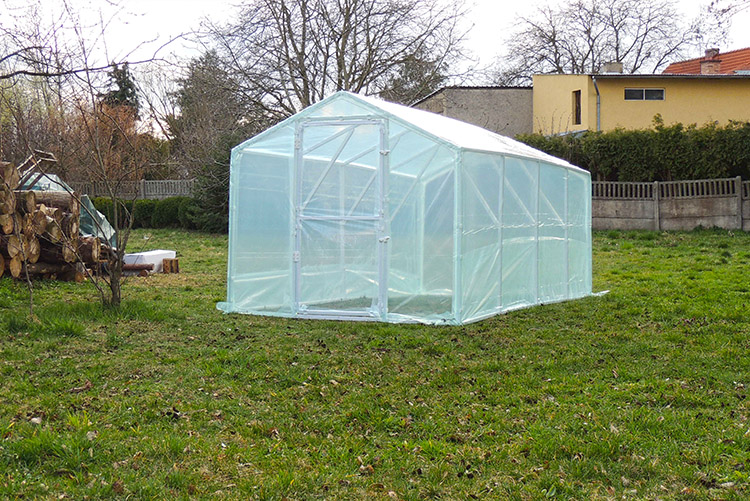 Easy and quick foil assembly
Thanks to the welded string, assembly is extremely simple and quick. We use 4 seasonal UV4 foils in our tunnels.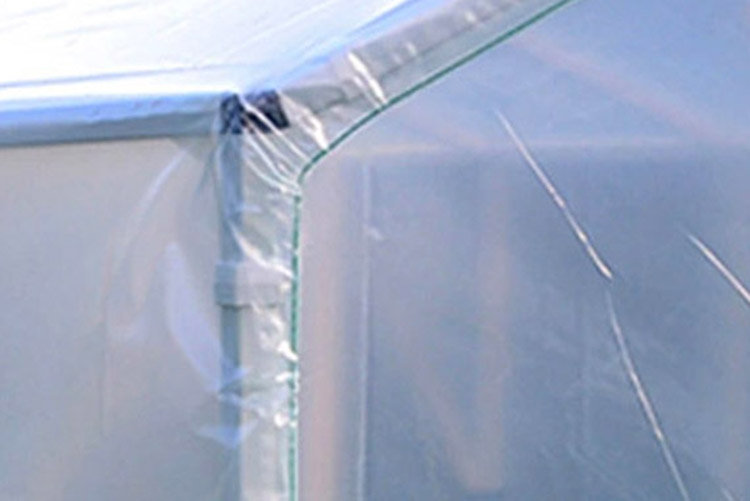 The string was welded using a precise machine welding. Thanks to this, the weld is aesthetic and most importantly very durable.
The 70cm wide collar allows the film to be thoroughly dug into the ground, thanks to which we can be sure that even the strongest wind will not blow the tunnel away.
Installation of our tunnel is extremely simple and intuitive. One person can handle it easily.
dimensions
width
283 cm
length
627 cm
height
200 cm
amount of cartons
1
Foli tunel 283x627cm
Brand: ROT SERVICE
Product Code: Tunel foliowy 283x627cm
Availability: In Stock
899.00 zł

Ex Tax: 730.89 zł
Tags: foli tunel
Recently Viewed