EXPRESS TENT 3x3 m + THREE SIDE WALLS GRATIS






In the industry sinse 2004 - guarantees reliable and well thought-out products
An express tent for quick and easy use
The roof covering is made of 720D Oxford material

Waterproof
Elegant French design
Elegantes French-Design
Three side walls GRATIS
Side wall material polyester 210g
The new sewing procedure limits the formation of water bags
Telescopic legs with adjustable height
Powder coating for elegant white color
A practical click system
PRODUCT DESCRIPTION: TARPAULIN






Decorative white tarpaulin strip gives the pavilion consisting of timeless elegance, while visually emphasizing the high quality of the pavilion.
The new sewing procedure limits the formation of water bags
Thanks to the rain drain the roof is much stronger and has less space to absorb rainwater. Water can drip better.
PRODUCTION DESCRIPTION: CONSTRUCTION









The folding pavilion has height-adjustable telescopic legs, which reach a side height of approx. 2.30 m at the highest level.
Square steel profile approx. 30mm
The square steel profiles have a diameter of approx. 30mm.
Joints made of hard plastic

The connecting elements of the scissors linkage are made of hard plastic.

The click system simplifies the assembly and disassembly as well as the height adjustment of your folding pavilion.
DELIVERY AND ASSEMBLY










1x construction
1x roof tarpaulin
3x side walls
Additionally, it contains:
Ground nails to fasten the structure to the ground
Can be set in a few minutes without using any tools
Comprehensive assembly instructions along with illustrations allow quick and easy configuration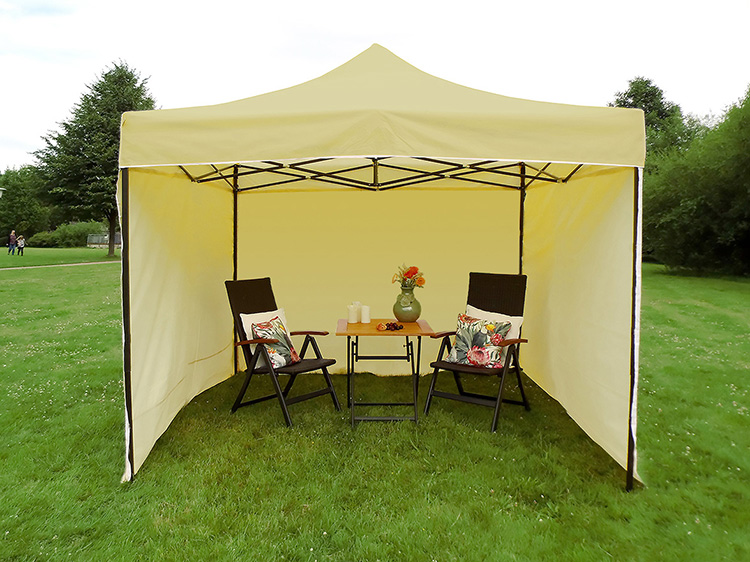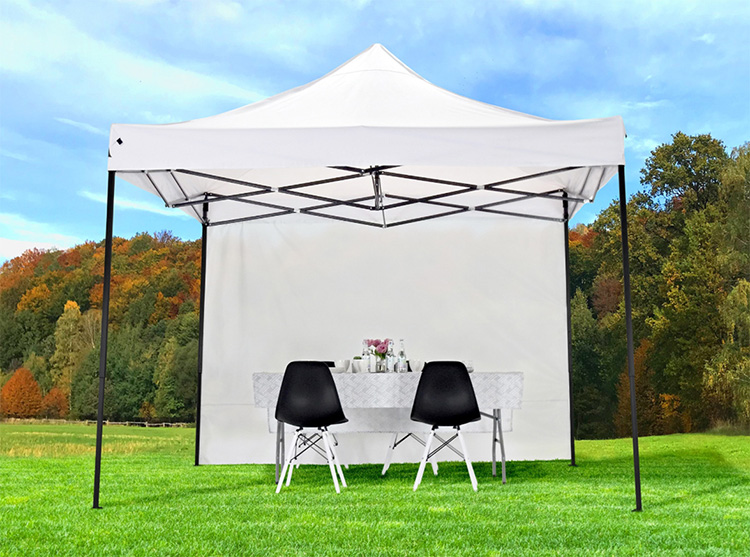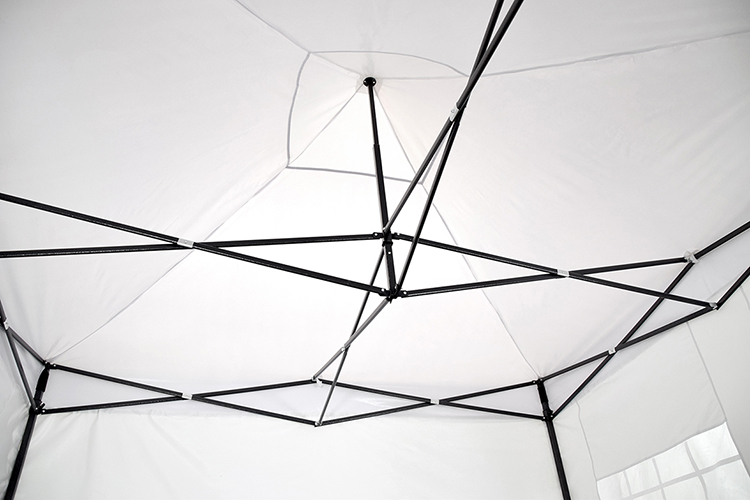 dimensions
width
300 cm
length
300 cm
sides height
200 cm
height
300 cm
amount of cartons
1
Express tent 3x3m + 3 walls, blue, economy HD
Brand: ROT SERVICE
Product Code: Namiot ekspresowy 3x3m + 3 ścianki, niebieski, economy HD
Availability: Chwilowo niedostępny
590.00 zł

Ex Tax: 479.67 zł
Related Products
Tags: express tent 3x3s, blue, economy HD
Recently Viewed